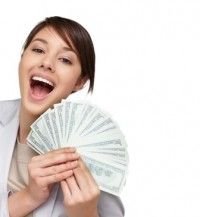 Everyone likes saving money, and if you've recently filed bankruptcy in New Hampshire it's possible to save money on an auto loan. Banks and credit unions often require a huge down payment, charge really high interest rates or will simply refuse to give you a loan. There are cheaper options whether you filed Chapter 7 or Chapter 13 bankruptcy.
Cheap Bankruptcy Auto Loans
New Hampshire has higher bankruptcy rates than near by states, so more people need cheap bankruptcy auto loans. Don't waste your time driving all over the Granite State applying for loans. By filling out our simple online application you'll have access to more lenders who can give you the best rates.
At BankruptcyAutoFinancing.com, we have over 10 years of experience in helping people all over the United States and Canada get the car financing that they need to get back on their feet. Our lenders compete to give you the best rates for your problem credit. Don't get stuck paying more than you have to for the car you need.
Getting a Car Quickly in New Hampshire
It is possible to get a car quickly and easily in New Hampshire, even if you need a car loan while in chapter 13 bankruptcy. To get started, fill out our simple online application today to find out how much you can borrow. We'll go over your information and contact you with your options.
Once you're pre-approved, we'll match you with a local dealer in Concord, Manchester or Laconia. You could even drive away the same day you apply with car financing after bankruptcy discharge. All of our lenders report on-time payments to the major credit bureaus, so you'll even be able to raise your credit score.
Remember we are not lawyers and cannot give legal advice. The situations discussed are only our experiences over the years and may vary with each customer.