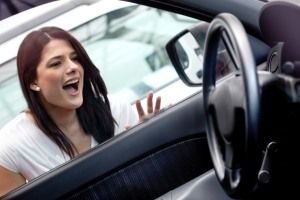 While the economy is on a steady incline back to a good financial standing there are still many states that are left with a high unemployment rate, and a low median income. Mississippi for example has both a below national average income level and an above national average unemployment rate, and because of these issues many residents are faced with high debt, and are looking for a way out.
While bankruptcy is usually seen as a way to wipe away all debt, it doesn't always work that way. In fact, if you are living in Mississippi and need to file a chapter 13 bk your debt will not be wiped away, but instead re-structured. Your trustee and judge will lay out a new payment plan with lower interest rates and monthly payments that you can afford this will allow you to rebuild and fix your credit with bankruptcy.
How Can a MS Bk Lower my Car Payment?
Your new payment plan will include you current auto loan should you decide to keep the vehicle. This payment plan is set for a three to five year period meaning the payments will in turn be lower. For example, if your still owe $10,000 on your car with 36 months remaining your monthly payments are probably around $280.00/month. With a chapter 13 repayment plan your auto loan will be stretched over the next 60 months making your payments around $160.00 which would be a major savings. Of course, these numbers are subject to chance due to your interest rate.
What If I Still Can't Afford the Payments?
If you still are not able to afford your car payments with the chapter 13 plan here at BankruptcyAutoFinancing.com we can set you up with a lender willing to grant you a car loan in bankruptcy. Our network of Mississippi lenders understand what you're going through, and have all the tools and experience to help you get into an affordable car.
Submit the online application today to see what you could be approved for, and then use our bankruptcy auto loan calculator to see what the monthly payments would be. You will be contacted by a Mississippi financial specialist to walk to you through the process and you could be into an affordable car payment without fear or defaulting before you know it.
Remember we are not lawyers and cannot give legal advice. The situations discussed are only our experiences over the years and may vary with each customer.