Bankruptcy has become a reality for a lot of Oklahoma residents in recent years which means that the need for Oklahoma BHPH dealers for bankruptcy – or so some think. Buy Here Pay Here dealerships seem to be where individuals with bad credit flock to when a new or used car loan is needed, this is not always a bad decision, but there are some other options available.
Oklahoma BHPH Bk Dealer Pros and Cons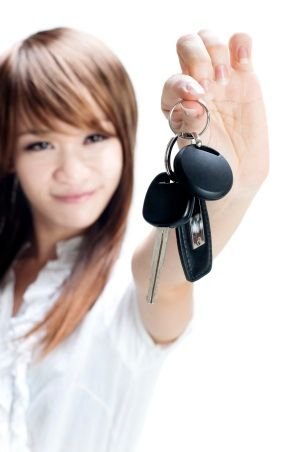 The biggest reason individuals might go to an Oklahoma buy here pay here dealer for assistance with getting a car after bankruptcy is that some do not to credit checks. This means that you are guaranteed to get a loan regardless of poor credit. The con to this advantage is that this usually means they also do not report to the credit bureaus meaning even if you pay every payment on time your credit score is not going to increase at all.
With a BHPH dealer in Oklahoma you are not sending a check to a lending company each month, instead you are making you make your payments right at the dealership either monthly or bi-monthly. Depending on your payment and your preferences this could be a pro or a con. Make sure to pay every payment on time because some of these Oklahoma BHPH bankruptcy car dealers put a device in the car that will automatically disenable the engine even if you are one day late.
Subprime Lenders vs. BHPH Bk Car Dealers in Oklahoma
Whether you have a past bankruptcy on your record or you are currently going through an Oklahoma bankruptcy, you have options other than a buy here pay here dealer. You can visit your local banks or credit unions, but be careful most banks that finance people in open bankruptcy have higher interest rates; or you can use a subprime lender.
Here at BankruptcyAutoFinancing.com we have a network of Oklahoma subprime lenders that specialize in bad credit auto loans including bankruptcy. They are have years of experience and generally more willing to work with those going through an open bankruptcy. Even when using Oklahoma subprime lender you may have higher interest rates, but you have a better chance at being approved. So if you are ready to get your credit back on track with a bankruptcy auto loan fill out and submit an application today.
Remember we are not lawyers and cannot give legal advice. The situations discussed are only our experiences over the years and may vary with each customer.